Leadership
Multi-Disciplinary Excellence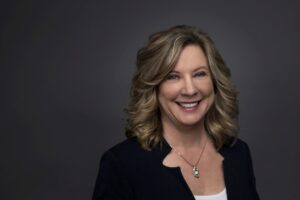 Alicia Ryan
Chief Executive Officer
Alicia Ryan is chief executive officer of LSINC Corporation. For more than 25 years, she has consulted with senior executive leaders at federal agencies and Fortune 100 companies throughout the U.S. and abroad. She helps leaders align their organization's products and services to complex markets and communicate effectively with stakeholders.
Ms. Ryan also has extensive experience in growing companies and transitioning firms through mergers and acquisitions. In 2012, she led an acquisition,integrating leadership team members, merging product development into LSINC's core capabilities, and improving the financial performance of the company in less than six months.
As CEO, she leads LSINC's strategy and product development divisions, manages day-to-day operations, directs business development activities, and conducts strategic planning for LSINC's growth.
Ms. Ryan developed LSINC's proprietary Strategy Assurance™ methodology – a structured, yet fluid, approach to strategic planning that results in a flexible strategic framework for achieving an organization's desired objectives.
Her product development team provides conceptualization, engineering, design, analysis, prototyping, and short-run manufacturing of products, simulators, and models for multiple industries including consumer goods, military hardware, and aerospace.
Prior to founding LSINC in April of 2008, Ms. Ryan created and managed Booz Allen and Hamilton's Strategic Business Intelligence (SBI) team, providing customer analysis, intelligence, and strategies to support investment requests for new business opportunities.
Ms. Ryan lives out the principles of servant leadership by putting the wellbeing of her employees and clients first and by actively participating in civic organizations and initiatives including Cyber Huntsville, the National Space Club, and the Chamber of Commerce.
Awards:
2019 Huntsville/Madison County Chamber Distinguished Service Award
2017 Russell G. Brown Executive Leadership Award
Experience highlights:
Founder, CEO – LSINC Corporation
Booz Allen Hamilton: 1999-2005
Senior Associate, McLean, VA
Silicon Space, Inc.: 1998-1999
Director, Business Development, San Diego, CA
DynCorp, Information & Engineering Technology (I&ET): 1992-1998
Director, Collaborative Network Services, Alexandria, VA
Network Management, Inc. (NMI) (acquired by DynCorp I&ET): 1989-1991
Integration Manager, Defense Data Network, Fairfax, VA
Education and Professional Development:
Master's in Organizational Leadership, with emphasis on Systems Thinking and Servant Leadership


Chapman University – 2001; San Diego, Calif.

B.S. in Industrial Organizational Psychology
George Mason University –1988; Fairfax, Virginia
Graduate Courses in Information Management

Marymount University – 1996–1998; Arlington, Virginia

George Washington University – 1990; Washington, DC
State & Community Involvement:
President, ASCTE Foundation
Vice Chair, Alabama School of Cyber Technology & Engineering (ASCTE) State Board

Huntsville/Madison County Chamber of Commerce Board of Directors



Mayor Battle's Community Leadership Advisory Council
UAH External Advisory Board, College of Business

Alabama Workforce Council Board Member

Vice Chair of Government & Public Affairs, Huntsville/Madison County Chamber of Commerce (Past)
Vice President, Cyber-Huntsville Initiative (Past)
National Space Club – Huntsville

Committee member

Executive Board of Directors Member (Past)

Governor Ivey's STEM Advisory Committee (Past)